The Home Inspector Fort Worth, Tx Trusts!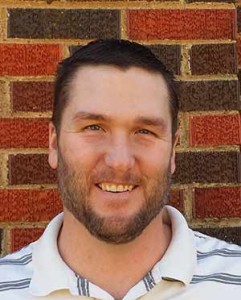 My name is Nick Morrow, and I'm a NATIVE TEXAN! I grew up in the Amarillo area, working hard and learning the value of a firm handshake and a promise kept.  I earned my MBA at Wayland Baptist University and after a few years of the corporate race in the DFW area, I found my way into becoming a home inspector in Fort Worth, TX.   My desire for excellence and "look you in the eye" approach ensures my customers that they can depend on me for a quality home inspection experience.
During Your Home Inspection
The home buying experience can be stressful. Our goal is to lessen that stress by not only conducting a thorough inspection but by explaining it in clear and understandable fashion.  We use the latest technology to produce a report, including pictures, that we can walk you through on site at the end of the inspection. We want you to leave the inspection not just confident that we did a detailed job, but that you understand the condition of the home and what is in the report.
After Your Home Inspection
Our service doesn't stop when we drive away.  We strive to deliver our reports on the day of the inspection (within hours if possible) and we stay available for future questions about the report. It's this kind of service that has realtors and homeowners choosing Capital Home Inspections to be their home inspector.
Make us your inspector for your Fort Worth, TX home!